Back to Events
Event Details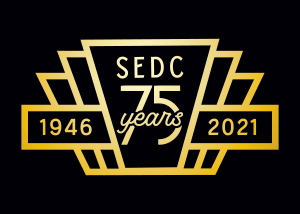 The Southern Economic Development Council will be convening this summer for its Annual Conference in Tampa, Florida. The conference, August 15-17, will be at The JW Marriott, located in the city's heart. The theme of this year's event, RESILIENCE. Will bring together approximately 350 economic development professionals from around the world.
We invite you to join us this August in Tampa for a truly one-of-a-kind event and 75th Anniversary. We encourage you to register and book your room early as we will sell out this year. Click the buttons below for more information.
Program (Subject to change:)
Sunday, August 15th
4:00 PM – 5:00 PM
Committee Meetings
5:00 PM – 6:00 PM
State Caucus Meetings
6:00 PM – 7:00 PM
Welcome Reception
Monday, August 16th
9:00 AM – 10:30 AM
Opening Remarks and Welcome
10:45 AM – 12:00 PM
General Session
12:00 PM - 12:30 PM
Recognizing Community Economic Development Awards & Communication Award Winners
12:30 PM – 2:00 PM
Luncheon
2:00 PM – 3:00 PM
General Session
3:30 PM - 4:30 PM
General Session
6:00 PM – 7:00 PM
Silent Auction Reception
Host Hotel: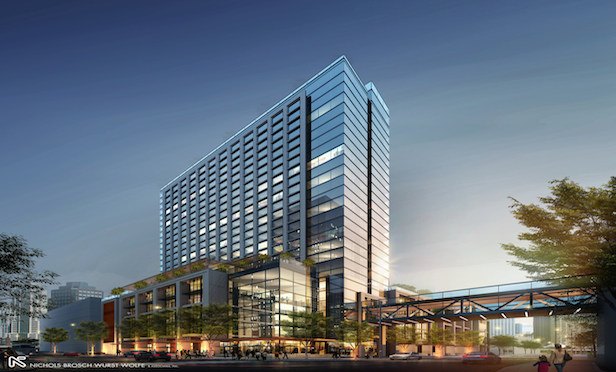 JW Marriott Tampa Water Street
505 Water St, Tampa, FL 33602
813-221-4900
Combining modern luxury with Tampa's Water Street neighborhood's sophisticated energy, the hotel is more than just a place to lay your head. Designed to bring guests together, they offer multiple social spaces for cultivating new connections. Find wellness in the Spa by JW®, the fitness center, or the expansive resort-style pool with a sun terrace. The full-service restaurant offers indoor and outdoor seating, while the atrium lobby lounge is the perfect location to take in the Water Street neighborhood's energy.
On behalf of SEDC, the local planning committee, and the entire State of Florida, including the great city of Tampa, please allow me to welcome each of you to the 2021 SEDC Annual Conference & 75th Anniversary Celebration.
Never to be accused of shying away from new ideas, this year's conference theme, "RESILIENCE," sets the stage for our presenters to showcase their groundbreaking and provocative ideas, which will ultimately help us re-build our communities and grow our economy. Our world has changed…this Annual Conference will highlight those changes and then ask us to think of innovative ways to meet those challenges.
You can rest assured that you will leave this conference replete with good food, challenging new ideas, and hearts of joy while celebrating SEDC's 75th Anniversary. Our ever-changing world awaits us…let's meet it with enthusiasm and courage. I look forward to being with you in Tampa and embracing all that SEDC offers.
Bob Helton, 2021 Chairman
---
Tuesday, August 17th
8:00 AM – 9:00 AM
Breakfast
9:00 AM – 10:00 AM
General Session
10:30 AM – 11:45 AM
General Session
12:00 PM – 1:30 PM
Luncheon
1:30 PM - 2:00 PM
SEDC Awards Presentation and Annual Business Meeting
2:00 PM – 3:00 PM
General Session
3:30 PM- 4:30 PM
General Session
6:00 PM – 9:00 PM
Reception, Dinner, and Entertainment