Back to Events
2022 SEDC Annual Conference - San Antonio
Sunday, August 14, 2022
to Tuesday, August 16, 2022
Event Details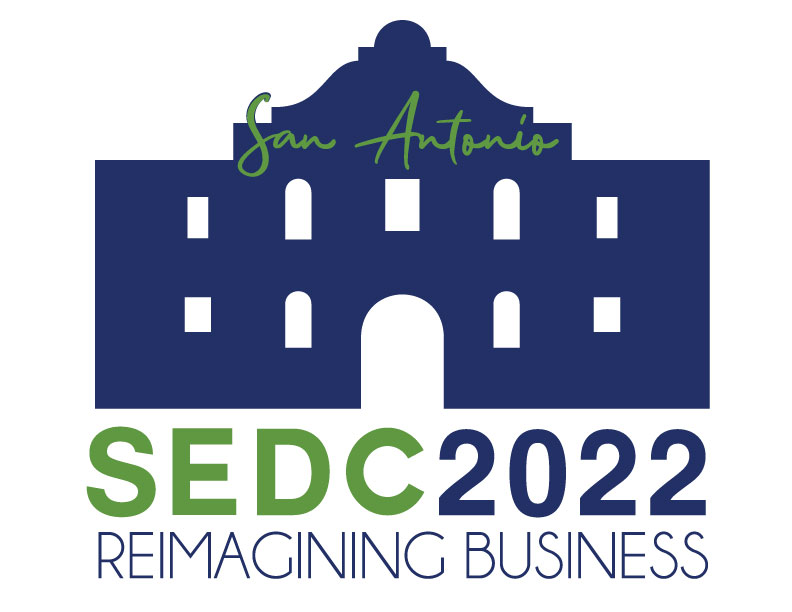 The Southern Economic Development Council will be convening this summer for its Annual Conference in San Antonio, Texas. August 14-16, the conference will be at the San Antonio Marriott Rivercenter, located in the city's heart. The theme of this year's event, REIMAGINING BUSINESS, we will bring together approximately 350 economic development professionals from around the world.
We invite you to join us this August in San Antonio for a true one-of-a-kind event. Ticket sales open on January 1st, 2022.
Schedule:
Sunday
8:00 AM – 1:00 PM
Golf Tournament
 
1:00 PM - 2:00 PM
Federal Grant Opportunities
Join us for this optional educational session about federal grant opportunities to fill gaps in project financing.  You'll learn from real-life examples and get basic information about the broad range of potential federal grant and resource programs available to support economic development strategies and project implementation.
 
2:00 PM - 3:00 PM
The Future of Economic Development Websites
In recent years, rapid technological change and the explosion in available data have had major impacts on the way businesses make location decisions.  Research shows that site selectors do not contact economic developers until their communities are on a potential list assembled from web research.  Therefore, economic developers will need to adapt to new web-based technology to create a competitive advantage.  Four dynamics, in particular, will continue to drive changes in the site selection process in the coming years: (1) voice recognition technology; (2) geotagging and geofencing (only recently available on websites); (3) virtual reality and virtual tours; and (4) data provisioning and data reporting.  These dynamic website options will be presented and explored in detail to demonstrate the future of economic development websites.
 
Rob Bertasi, CEO, GIS WebTech
Linda Mosley, CEO, 365 Degree Marketing
 
3:00 PM – 4:30 PM
Committee Meetings
 
4:30 PM – 6:00 PM
State Caucus
 
6:00 PM – 7:30 PM
Welcome Reception
 
Dinner on your own
 
Monday
6:00 AM – 7:30 AM
SEDC Fun Run (Meet in Lobby)
 
8:00 AM – 9:00 AM
Breakfast
 
8:00 AM – 9:00 AM
New Member Breakfast
 
8:00 AM – 9:00 AM
Past Chairmen's Breakfast
 
9:00 AM – 2:00 PM
Partner/Guest Program - Mission Tours
 
9:00 AM - 10:30 AM
Opening Remarks and Keynote: US Economic Outlook:  Storm Clouds on the Horizon
Blake Hastings, SVP, SWBC
 
11:00 AM - 12:00 PM
Reimagining Your EDO - What does a resilient Economic Development Organization look like? 
In this session, we will examine what exactly makes an economic development organization resilient by hearing from three speakers from around the country who have faced this challenge head-on and been directly involved in diversifying their agency to better meet the issues of today and tomorrow. Together the group will engage participants with clear examples, best and emerging practices, and the opportunity to discuss what resiliency and reimagining look like for them.
 
12:00 PM – 12:30 PM
CEDA & Communication Awards
 
12:00 PM – 1:30 PM
Lunch
 
Strategies for Retail Development
 
3:30 PM - 4:30 PM
Current FDI Trends and What Your Community Needs to attract International Companies
Part one of this session will give an overview of current FDI trends in the US: what are booming source countries and industries in rural vs metro areas? How have FDI numbers developed recently and what future trends, driven by global conflicts and supply chain challenges, seem to crystallize? In part two of the session, we will have a look at key assets of a community that attracts international companies: how does the local leadership impact site selection decisions? How to best marketize workforce development efforts, site layouts, and incentives internationally (and interculturally)? Through Q&A, hands-on examples, and success stories, the audience will be able to gather key take-aways for upcoming FDI projects and international FDI recruitment.
 
Matthias Beir, President & CEO, TBIC
 
6:00 PM – 7:00 PM
Silent Auction & Reception
 
7:00 PM
Dinner on your own
 
Tuesday
8:00 AM – 9:00 AM
Breakfast
 
9:00 AM - 10:00 AM
Amazon in the American South
Jessica Breaux, Manager Economic Development, Amazon.com
 
10:30 AM - 11:30 AM
BRE Benchmarking Challenge: Eric Canada Reports
Eric Canada breaks down the 2022 National BR&E Benchmarking Challenge, an initiative to set national and regional benchmarks for critical issues in business retention and expansion. Don't miss best practice strategies specific to the workforce, employment recovery, barrier mitigation, expansion assistance, and much more.
 
Eric Canada, CEO, Blane Canada, Ltd.
 
2:00 PM -  3:00 PM
Workforce Development Best Practices
Workforce practitioners will share case studies of a successful program that has been implemented in their region. Information shared in this session can be transferrable to both small and large communities.
 
Dr. Julie Norman, Executive Director, Kanawha County
Charles Wood, VP, Chattanooga Area Chamber
Christine Allen, Director of Workforce Development, Lubbock EDA
Moderator - Ashley Llewellyn, Director of Strategic Initiatives, St. Tammany Corp
 
3:30 PM - 4:30 PM
Meet the Experts: Unsung Heros of Site Selection
Will Johnson, Attorney, Haynsworth Sinkler Boyd
Joe Hines, Sr. Principal, Timmons
Derek Clyburn, President, ECS Southeast
Moderator - Raul Peralta, Senior VP, ECS Southeast
6:30 PM - 8 PM
Closing Reception at the Briscoe Museum
Host Hotel: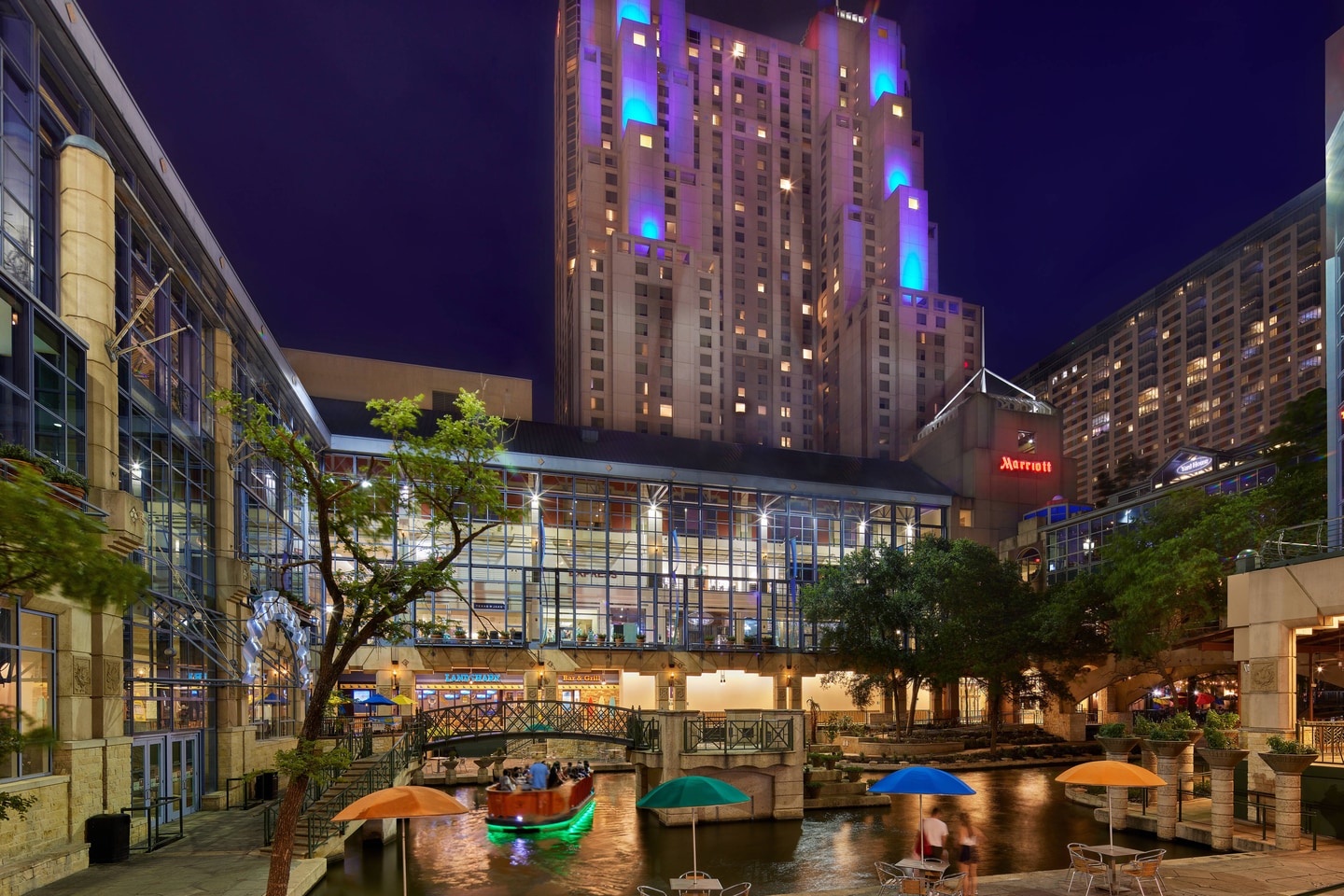 San Antonio Marriott Rivercenter
101 Bowie St, San Antonio, TX 78205
(210) 223-1000
Golf with SEDC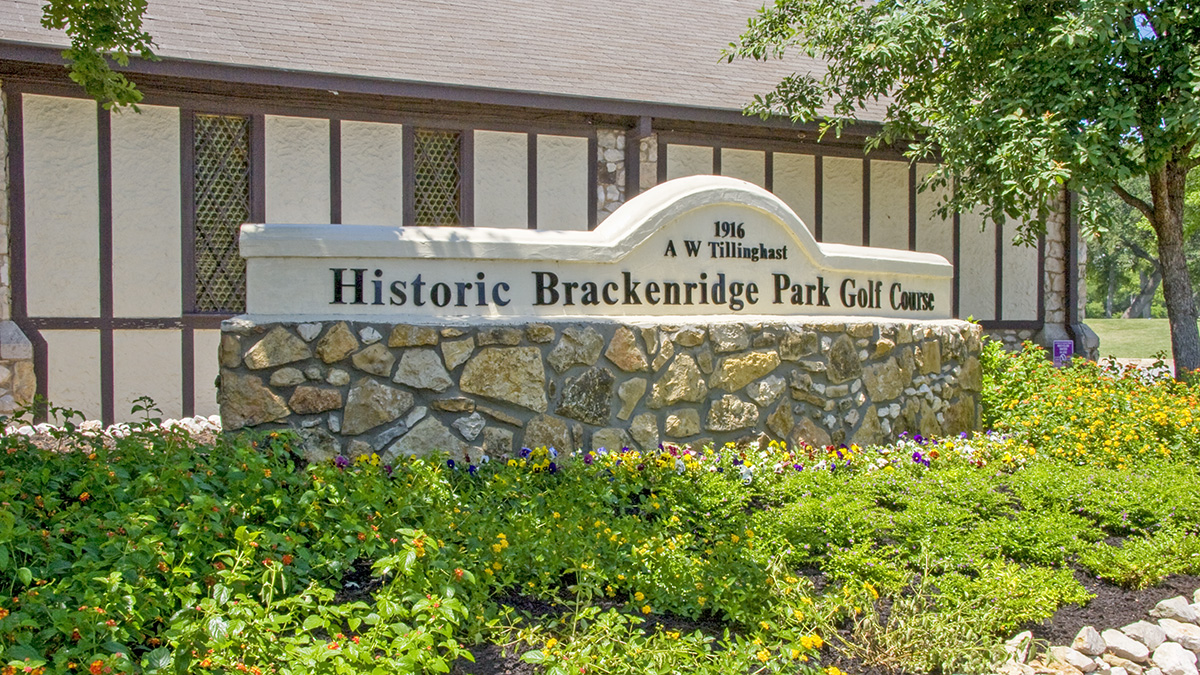 Brackenridge Park Golf Course
2315 Avenue B, San Antonio, TX 78215
$125 per player
Rate includes your round of golf and a cart rental
Tee times start at 8 am
To register - log in to your account and click the "REGISTER NOW" button at the top of the page
Brackenridge Park Golf Course is in the heart of the Alamo City Golf Trail. Located just north of downtown San Antonio, this course is accessible for locals and visitors alike. The 2008 restoration of "Old Brack" re-routed the course to A.W. Tillinghast's (1916) original layout and renewed its conditions to compete with San Antonio's premier golf courses. Anyone playing golf in San Antonio should tee it up at Brackenridge to enjoy its wonderful history and fun city-park layout.
Brackenridge Park Golf Course is also the new site of the Texas Golf Hall of Fame. Come visit the clubhouse to see the "Walk of Fame", the "Wall of Frames", and the Texas Tournament Trophy Room!
CLICK HERE TO REGISTER FOR GOLF (SIGN IN FIRST)
---
Partner & Spouse Program - Private Missions and More - Half-day City Tour

The missions are a must-see when visiting San Antonio and are the only UNESCO World Heritage site in Texas! Walk amongst the ruins and renovations of these foundational landmarks while being guided through their formation, construction, inhabitants, and place in modern-day San Antonio's religious community. This private guided tour will take you to four of the five missions (Alamo not included) and leave you with a sense of awe and appreciation for the human struggle, ingenuity, and interdependence of the Spanish and American Indians in South Texas. All guided, part walking, part driving with tons of laughs as well. Will include lunchtime.
August 15th, 9 AM-2 PM
$129 per person
Transportation and private tour guides included
Food, drink, and gratuity are not included

CLICK HERE TO REGISTER FOR THE TOUR (SIGN IN FIRST)
---
Acknowledgment of Enhanced Safety and Health Measures for All Attendees: Registration and attendance at, or participation in, SEDC's in-person events constitutes an agreement by the registrant to abide by SEDC's and the host property's efforts to comply with current CDC recommendations related to COVID-19 (and any state of Georgia requirements) and to engage in certain health-and-safety-beneficial conduct while attending the event as requested by SEDC (e.g., wearing a mask, engaging in appropriate physical distancing, not attending the event if feeling sick or showing certain symptoms).  You agree not to hold SEDC, Marriott Hotels, or any of their directors, officers, employees, or volunteers liable for any illness or injury.
Special Needs: In compliance with the Americans with Disabilities Act (ADA), conference management will make all reasonable efforts to accommodate persons with disabilities at its meetings. If you need assistance or if you have dietary restrictions, please indicate this on your registration form or call the SEDC Office at (404) 523-3030.
Registration Fees: Member and non-member registration fees include All conference sessions, Tuesday reception, breakfast, and lunch Tuesday, and breakfast on Wednesday. In order to obtain a refund, all cancellations must be received in writing at the SEDC office by July 1st. All cancellations will have a $50.00 administrative charge up until this date. Cancellations received after will have a $150.00 cancellation fee. Any registrant who does not submit cancellation correspondence by August 1st and does not attend the meeting is required to pay the balance in full. Registrants may substitute attendees without penalty. However, appropriate member/ non-member rates will apply to substitute attendees.
Consent for the use of Photographic Images: Registration and attendance at, or participation in, SEDC meetings and other activities constitutes an agreement by the registrant to SEDC's use and distribution (now and in the future) of the registrant or attendee's image or voice in photograph productions and audiotapes of such events and activities.