Back to Member Directory
Professional Bio
Michael Olivier is the CEO of the Louisiana Committee of 100 for Economic Development, Inc. a business roundtable comprised of the CEOs of private sector companies statewide.
Mr. Olivier served as Secretary of Louisiana Economic Development from 2004 to 2008. He has been president of the Southern Economic Development Council, the Louisiana Industrial Development Executives Association and a ten-year board member and officer of the American Economic Development Council. He has been recognized as one of the "Top 10 Economic Developers of the Decade". His work lead Louisiana to be named "State of the Year" for the first time by Southern Business and Development magazine.
The International Economic Development Council (IEDC) named Olivier as the 2006 winner of the Lifetime Achievement Award for Excellence in Economic Development. He is also recognized as an Honorary Life member, a Fellow Member and a Certified Economic Development professional. CORENET Global recognized Olivier with the 2007 Economic Development Leadership Award in Strategies and Innovation for the business recovery work accomplished after Hurricanes Katrina and Rita.
Olivier currently serves on the Louisiana Board of International Commerce and the Restore Louisiana Task Force appointed by Louisiana Governor John Bel Edwards. He was recently named as the 2019 Eugene Schreiber Award winner by the World Trade Center of New Orleans for his work in international economic development.

Company/Organization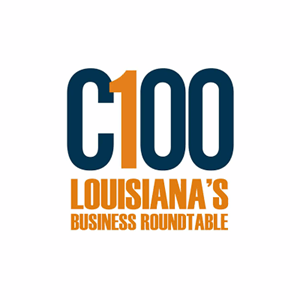 Committee of 100 for Economic Development, Inc.

Honorary Life
---
Awards:
2003 Honorary Life Member
2006 Lifetime Achievement Award for Excellence IEDC
SEDC Involvement
Annual Conference Committee
Areas of Expertise
Exporting/ Trade, Facilitation, Industrial Park Development, International Economic Development, Membership Development, Organization Management, Strategic Planning