Professional Bio
With 30 years of experience in economic development and banking, Frank McCrady has spent 16 of those years as President and CEO of the East Montgomery County Improvement District (EMCID) in Texas, elevating through strategic planning the eastern portion of Montgomery County to a community ready for growth. Under his leadership, development has soared and sales tax revenue for the 158-square mile improvement district has increased by more than 300 percent, from $2.5 million in 2002 to $10.6 million in 2018. Current industrial, retail and entertainment projects underway stand to further financial success for the community in the form of job creation, additional business recruiting tools, expanded services, community grants and scholarships for local youth.

Prior to taking over the leadership position at EMCID, McCrady served as the Deputy Director of Community and Economic Development for Salt Lake City, the Executive Director of the Tulsa Economic Development Corporation and as Operations Manager of Riggs National Bank in Washington, D.C. He also served in the U.S. Army Reserve and retired as a Lieutenant Colonel after 28 years.

McCrady graduated from the University of Arkansas with a BS in Finance and Banking. He received his MBA from Webster University in St. Louis, MO. McCrady also attended the United States Command and General Staff College in Fort Leavenworth, KS and took the Advanced Operations and Warfighter course, completed studies at the United States Army War College in Pennsylvania, and he took on additional coursework at the National Defense University in Washington, D.C.


Company/Organization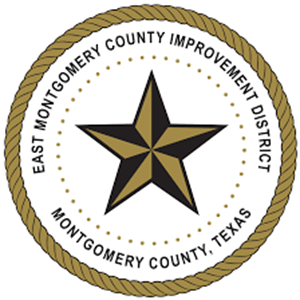 East Montgomery County Improvement District
21575 Hwy 59, North, New Caney, TX, USA U.S. 59
New Caney, TX 77357
United States

Organizational
---
Education:
University of Arkansas 1987
BS Finance and Banking/Real Estate
Webster University 2004
MBA
Awards:
2009 & :2012 Rotary Paul Harris Fellow, Army Meritorious SVC MD
Volunteer Work:
MD Anderson caregiver advocate, American Legion, VFW, Boy Scouts, East Montgomery County Rodeo liaison, New Horizons, The Mission, Hurricane Ike and Hurricane Harvey shelter assistance and numerous others which provide relief services to our community
Areas of Expertise
Commercial Development, Community Development, Financing, Industrial Development, Industrial Park Development, International Economic Development, Leadership Development, Retention/ Expansion, Tourism Development, Warehousing/ Distribution