Back to Member Directory
Professional Bio
J. P. DuBuque is president of the Greater St. Petersburg Area Economic Development Corporation (EDC), the "Storyteller in Chief" for St. Petersburg as a business and career location that connects businesses with the people and programs that will help them grow.

J.P. is a veteran corporate recruiter, innovative leader and experienced economic development authority who provides the strategic vision and directs the efforts of the EDC in its mission to market the City as a business destination. In addition, J.P. works with local businesses to ensure their success.

Prior to joining the St. Petersburg EDC, J.P. was with the Tampa Hillsborough EDC serving as the VP of Finance & Administration, as well as interim CEO. J.P. is skilled in business operations, human resources, financial management and marketing. He received his Bachelor of Arts (BA) in Economics from Hampden-Sydney College and his Master's in Business Administration (MBA) from Salisbury University where he was inducted in the Beta Gamma Sigma Honors Fraternity.

J.P. is also deeply committed to the community. He currently serves on the Board of Directors for the Greater St. Petersburg Area Chamber of Commerce and is a member of the Society for Human Resource Management and International Economic Development Council. He also volunteers for Gasparilla Music Foundation's Recycled Tunes initiative and Suncoast United Way.

He has been a Finalist for Tampa Bay Business Journal's 2014 and 2016 CFO of the Year.

When he is not telling others about how awesome St. Pete is, J.P. enjoys this region by spending time engaged in outdoor activities with his wife, Patti, and sons Kellan and Camden. J.P. is also an avid music fan and enjoys as many concerts and festivals as he can.
Company/Organization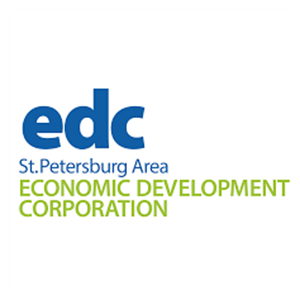 Greater St. Petersburg Area Economic Development Corporation
100 2nd Avenue North Suite 130
St. Petersburg, FL 33701

Organizational
---
Areas of Expertise
Accounting/ Organizational, Community Development, Leadership Development, Organization Management, Retention/ Expansion, Strategic Planning