Back to Events
Event Details
Learn what you need to know about accessing federal economic development resources. Our event this year will take place in Atlanta, where we will hear from various federal agencies located in their southeast regional offices. Plan now to attend SEDC's Fall Seminar in Atlanta, GA this November 18th.

This one-day seminar will connect you to the significant economic development resources available in Washington, DC. Your knowledge of these often free services/programs could determine your success in "landing" a project.
Host Hotel: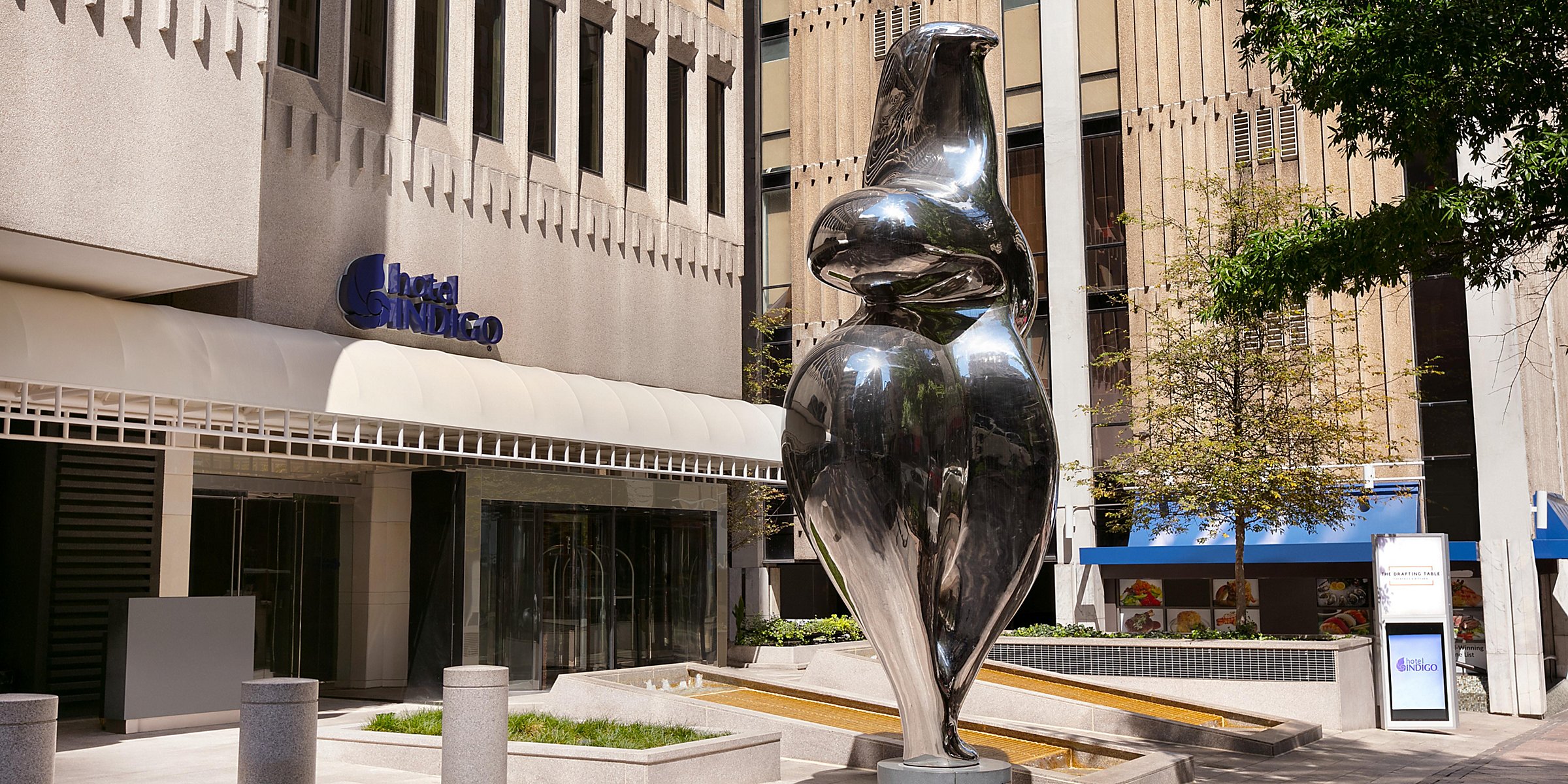 Indulge in the rare chance to sleep in an architectural masterpiece. Hotel Indigo Atlanta Downtown is revered architect John Portman's, postmodern baby. Just past his silvery outdoor sculpture "Belle," guests enter into a spacious, light-filled lobby filled with objets d'art, abstract paintings, and a floating glass-and-steel spiral staircase, all meticulously masterminded by the late Atlanta architect.
Hotel Indigo: Atlanta Downtown
230 Peachtree Street NE

Atlanta

,

Georgia
30303
---
Sponsorship:
Don't miss this excellent sponsorship opportunity for exposure to Atlanta based federal agencies, up and coming economic developers, and SEDC members. Sponsorship information is available by clicking the logo above to download the form. Direct any questions to Matthew Darius at matthew@sedc.org
---
Cancellation Policy:
No administrative fee will be assessed up to October 1st, 2019. Between October 10th and 17th, there will be a $100 administrative fee. Any cancellations after October 24th will not be refunded.
3 Other Registered Attendees
Program
8:00 a.m. - 8:30 a.m. Continental Networking Breakfast
8:30 a.m. - 9:00 a.m. – Resources from Select USA
Hear from the Department of Commerce representatives on ways this agency is helping to market the U.S. to the rest of the world. You will also learn of the many programs and services available to economic development organizations for their foreign direct investment projects.
Priscilla Baek, Senior International Investment Specialist, SelectUSA U.S. Department of Commerce
9:00 – 9:45 a.m.- 2020 Census and its Impact on Economic Development
With the decennial census taking place next year, you will learn the importance of this process and what the results can mean for your community.
Tina Khuyen Nguyen, MPH, Partnership Specialist, Field Division/Atlanta Regional Census Center
2020 Census & Our Community – This will be a presentation on the history of the Census, the importance of the 2020 Census, and how and why we need to collaborate to increase the community participation rate for the 2020 Census.
Mr. Anh 'Luke' Nguyen, Data Dissemination Specialist at the US Census.
Economic Data and ROAM- Current economic data and demonstration of Response Area Outreach Mapper (ROAM) to understand demographic information of the community in a geographic area
9:45 a.m. - 10:15 a.m. - Networking Break
10: 15 a.m. - 10:45 a.m. Federal Reserve Bank of Atlanta, Community & Economic Development
The Atlanta Fed works to foster economic mobility and resilience in low- and moderate-income communities in the Southeast by providing outreach and evidence-based research on issues such as workforce development, housing, small business, and community development finance.
Ann Carpenter, Director of Policy and Analytics.
10:45 a.m. – 11:00 a.m. Networking Break
11:00 a.m. - 12:00 p.m. - Update on programs and services from the Economic Development Administration and the latest on Opportunity Zones
Phil Paradice, Southeast Director, EDA
Jonathan Corso, Economic Development Representative, EDA
Dominique Halaby, DPA, Director, Business Innovation Group, Georgia Southern University
Laura Mathis, Executive Director, Middle Georgia Regional Commission.
12:00 p.m. - 1:30 p.m. – Networking Lunch
1:30 p.m. – 2:00 p.m. - An Update of the Southeast Economy
Tom Cunningham, Ph.D., Senior Vice President- Chief Economist, Metro Atlanta Chamber of Commerce
2:00 p.m. - 2:30 p.m. - Using New Market Tax Credits as recruitment tools
Stephen McRae, President, Atlanta Emerging Markets, Inc.
2:30 p.m. – 2:45 p.m. - Networking Break
2:45 p.m. – 3:15 p.m. – An Update on Brownfields Programs
William C. Denman, P.E., Chief, Redevelopment and Chemicals Branch, Environmental Protection Agency, Southeast Regional Office
3:15 p.m.- 3:45 p.m. –Small Business Administration's latest Programs
Terri Denison, Georgia District Director, U.S. Small Business Administration (SBA)
3:45 p.m. – 4:00 p.m. - Networking Break
4:00 p.m. – 4:30 p.m. - Consuls and International Trade Organizations Panel
David B. Weiner, Consul & Senior Trade Commissioner at Consulate General of Canada in Atlanta, GA
Takuya Takahashi, Chief Executive Director, Japan External Trade Organization (JETRO) Atlanta
5:00 p.m. - 6:30 p.m. - Closing Reception