Meet the Consultants
Highlights
The 2016 SEDC Meet the Consultants Conference was held last month in Atlanta, GA. Attended by more than 300 SEDC members, partners, and guests, the conference featured 18 prominent consultants as they discussed trends and provided insight into various industry sectors.

This year's sessions focused on several panels:
Advancing Manufacturing
Food Processing
Data Centers
Corporate Headquarters
FDI Investment Services and Trends
Distribution and Logistics.

Atlanta, GA proved to be a beautiful location that was easily accessible with lots of activities, restaurants and shops. The Marquis Ballroom and the College Football Hall of Fame were among the highlights of the event.
Photos from the 2016 Meet the Consultants Conference in Atlanta, GA.
Have you registered?

Registration is now open for the 2016 SEDC Annual Conference in Kansas City. Focused on innovation, our three day event will highlight strategies and techniques in existing business assistance, business recruitment, business creation, workforce and entrepreneurship and how embracing and developing innovation economies can lead to successful communities. Register today on the SEDC website for only $450.

Looking for a way to get in front of site location consultants and economic development professionals?
Member Benefit of the Month
Education-
In addition to courses offered at the annual conference, we offer members an opportunity to expand their knowledge and strengthen skills by participating in seminars and other training programs held in partnership with leading universities and development associations.
*Through the SEDC Educational Foundation 501(c)(3), scholarships are awarded annually to members seeking professional development opportunities.Listed below are this years SEDC scholarship winners.

2016 SEDC Educational Foundation Scholarship Winners
Matthew Poyner
Executive Director
Development Authority of the City of Milledgeville- Baldwin County, GA
David Manley
Executive Director
Joint Industrial Development Authority of Wythe County, Virginia

Brian Sillitto
Sr. VP of Econ. Dev
Greater Columbus Georgia Chamber of Commerce

Lara Bowman
Executive Director
Enterprise of Mississippi, Eupora, MS

Meghan Duke
Econ. Dev. Director
City of West Point, GA


Congratulations to All the Winners!

The world's leading industrial technology trade show,
Hannover Messe
, took place April 25-29, 2016 in Hannover, Germany. For the first time in history, the
United States is the official Partner Country
and the SEDC purchased a booth in the U.S. Investment Pavilion to showcase the business location opportunities for our region. With 200,000 attendees from over 70 international markets, Hannover Messe provided unequaled access to both investors and buyers interested in industrial technology and manufacturing. A strategic partnership between the U.S. Department of Commerce, the U.S. Commercial Service, U.S. Chamber of Commerce, SelectUSA, the U.S. Embassy in Germany, and Deutsche Messe, ensured HANNOVER MESSE 2016 was an outstanding event.
Impact of Religious Liberty Bills
SEDC Informs Members on Legislation that may Affect Business Location Decisions
Recent "religious freedom" legislation signed into law in some of the SEDC region states may have profound implications for business growth and economic development in those states. SEDC is collecting information on the reaction to the legislation in the affected states, and has created this online library of articles and other media for the use of its members.
SEDC does not take a position on this type of legislation, but is simply collecting and curating information from cities and states where such bills have passed. Our members should understand the possible impacts on jobs, investments and business location decisions and be prepared if similar laws are enacted in their states. The intent is to provide SEDC members with a comprehensive resource for reviewing the impact and reactions to the legislative efforts—including those not yet passed but likely to be introduced.
The following articles and other media are listed by state and gathered from the major news outlets in those states. They reflect the prevailing public sentiment on the issue.
SEDC Communication Awards

Entries Due June 15, 2016
Mark Your Calendars!

Does your community have a new web site or a new logo and brand?

Did you do something outside of the box this year or hold a special event?

If you answered yes to any of the above,
you need to apply for one of 20 categories of
SEDC Communication Awards.
Entries will be due at the SEDC office on June 15.

All major winners will be recognized
at the SEDC Annual Conference,
July 31- Aug 2, 2016 in Kansas City, MO.
The CEDA program recognizes outstanding communities in our region for their efforts in advancing the economic viability of their community through economic and community development programs. State associations in our region can choose to use this same format to conduct their own competition, or develop their own, and then submit their winners to SEDC for consideration of a regional award. However, SEDC's winners will be chosen based on the accompanying criteria and population categories. At its annual meeting, SEDC will recognize one winner from each of the population categories to receive a SEDC regional CEDA award.
Any member can submit a CEDA entry form if its state doesn't conduct its own competition. However, if you are a member in Mississippi, Texas or Virginia, then you must enter the competition on the state level.
Deadline is May 22.

Welcome to our newest members over the last month
Charles Clinton III, Burns & McDonnell (MO)
Alex Demartini, Clayco, Inc. (MO)
Rusty Russell, Adams and Reese LLP ( AL)
Bill Pollard, Cocktails International (TN)
Rob Ardis, Santee Electric Cooperative (SC)
Josh Kay, Myrtle Beach Regional Economic Development Corp. (SC)
Ronald L Rhames, Midlands Technical College, SC
Scott Malone, Development Authority of LaGrange (GA)
Brian Thompson, Lebanon Regional Economic Development, Inc. (MO)
Here's a list of our current job listings.
Tweet About It!
#mtcatl16
@Will89Williams: "Attending @SEDCouncil Meet the Consultants! Knowledge and networking. #mtcatl16"

@SJPoag: "@SEDCouncil #mtcatl16 is underway! #300strong"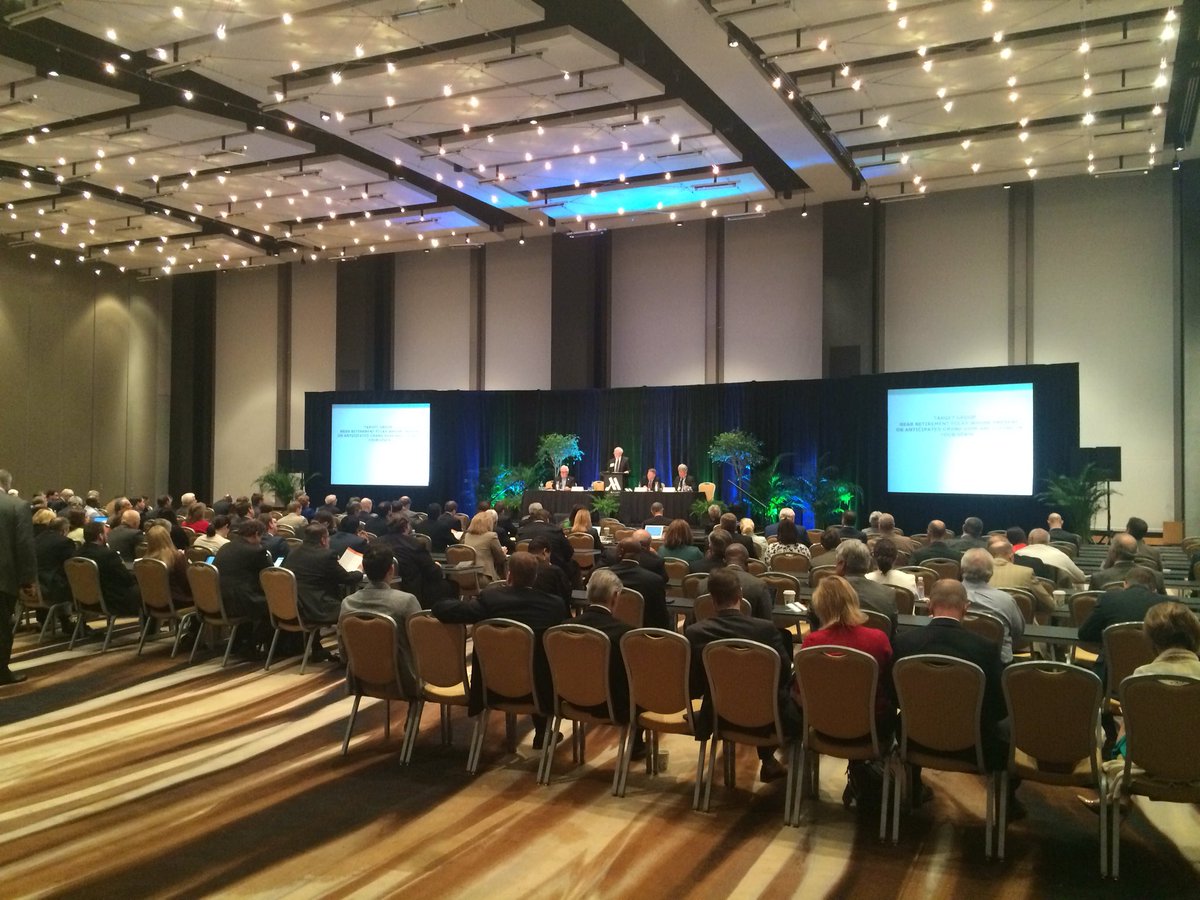 @tjackson_adp

: "Great @SEDCouncil Advanced #Manufacturing panel w/ @navigatorusa "must have a proactive workforce training approach"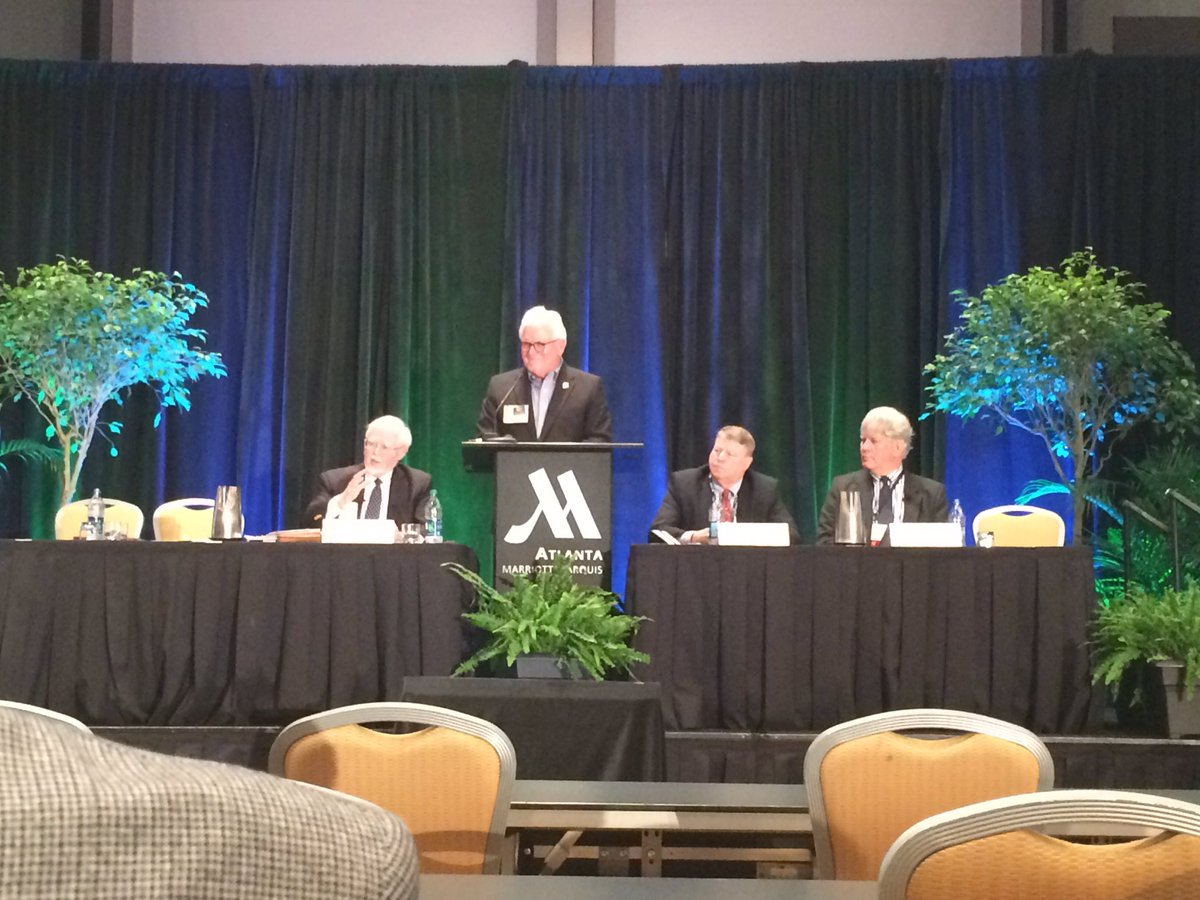 @fjfenn

: "@SEDCouncil MTC reception & @LCPanthers :)"



@James_A_Chavez: "@SEDCouncil #mtcatl16 is a wrap! @SCpowerteam was proud to again be the presenting sponsor. See you next year!"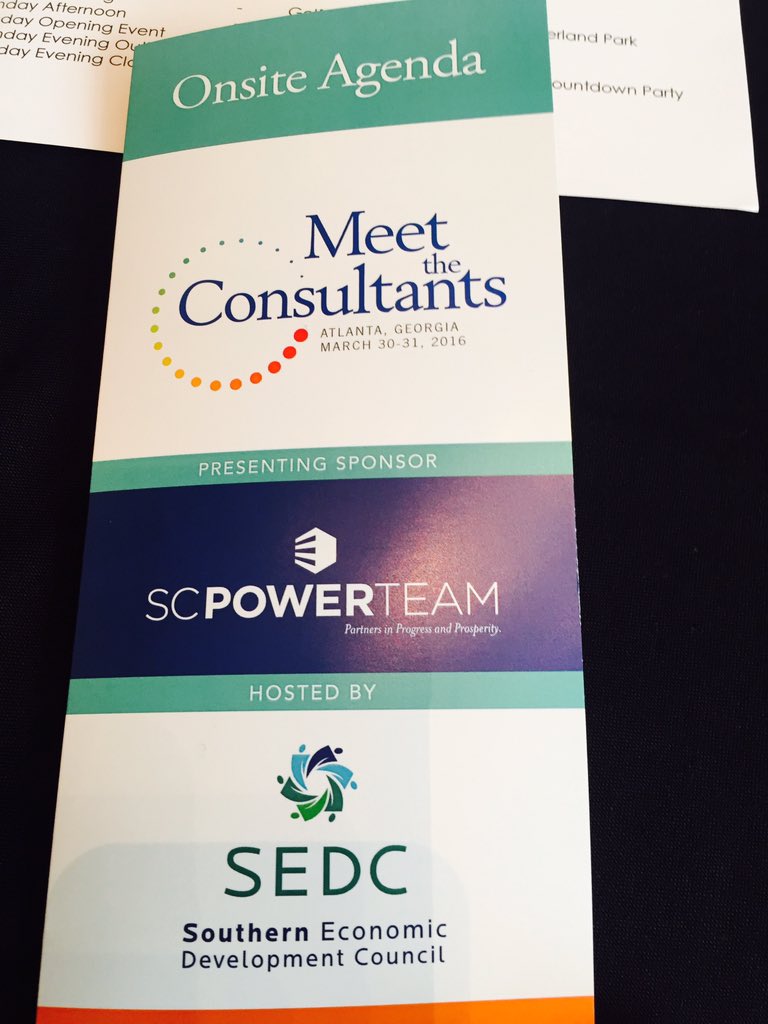 Are you looking for a way to get your company out in front of SEDC members?

We have lots of new ways to get your services in front of our member including a new service provider subpage.

Save the Date! Sunday, July 31- Tuesday, August 2: 2016 Annual Conference


Kansas City, Missouri

Fall 2016:

Young Professionals Meet the Consultants